Latest additions to the website
Marching on
A familiar scene probably found in most towns and cities during the Great War.
The Army Marches Through Southwell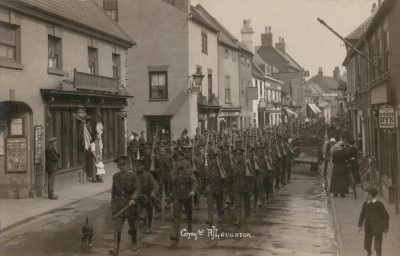 The Army marches past Manchester House, the drapers shop which belonged to William Loughton, Alfred's brother. William can be seen standing outside the shop watching the parade go by with his daughter, Annie Mary "Queenie". On the back of the photo it's written "Dad & Queenie at our shop".
On the left can be seen the passageway to Alfred's house and workshops. Note Alfred's postcards on display on the wall.
I suspect that this may be C company of the 4th Battalion Notts Volunteer Regiment. Maybe somebody can confirm this.
The Army Continues On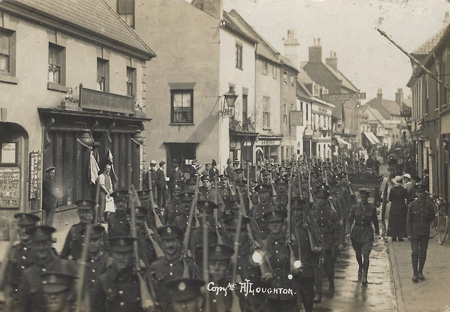 A second shot of the above scene taken just a few seconds later.
Added to site: 8 March 2017