Latest additions to the website
Birkin Church, Yorkshire
Birkin Church is some 55 miles north of Southwell. Maybe this was one of Alfred's stopping-off points on his way to or back from Scarborough.
St. Mary's Church, Birkin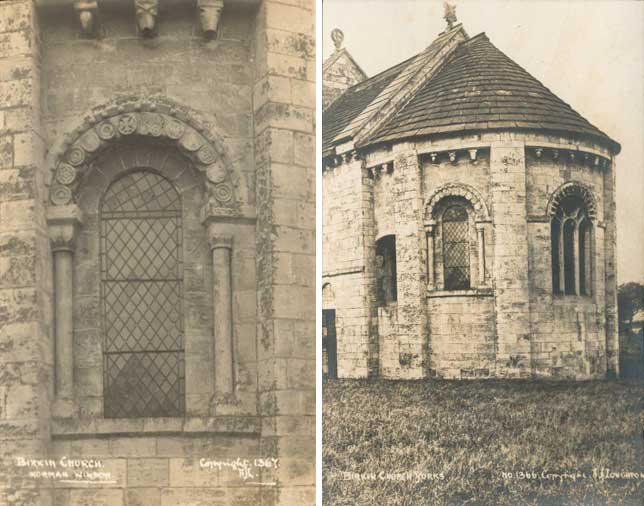 These two images are taken from real photograph postcards as opposed to the Lastingham postcard which is from printed stock. Both have reference numbers, the Norman window is 1367 and the church 1366.
Added to site: 8 May 2008 & 30 April 2008
Belkin Church Norman Window (1368)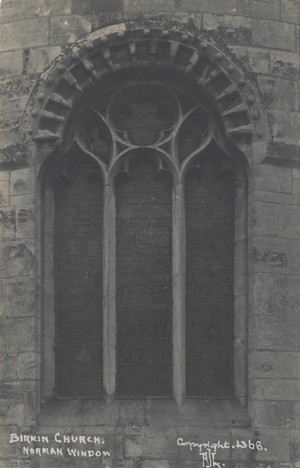 This also feature in the photograph above right.
Added to site: 4 March 2017