Latest additions to the website
Events at the Southwell Minster
A selection of events held at Southwell Minster captured by Alfred's photographic skills.
A procession into the Minster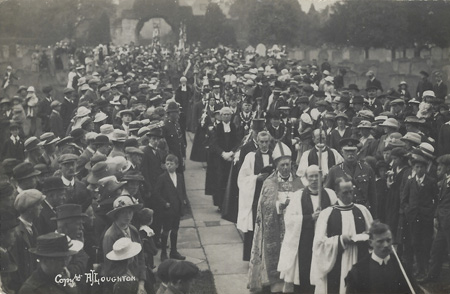 This and the following photograph were taken on the same day. Several members of the crowd can be identified in both photos. This photo features Sir Edwyn Hoskyns, the second Bishop of Southwell (1904 - 1925). I have not yet managed to date the occasion, but it was before the mass removal of the gravestones.
Added to site: 25 February 2017
A procession into the Minster (part 2)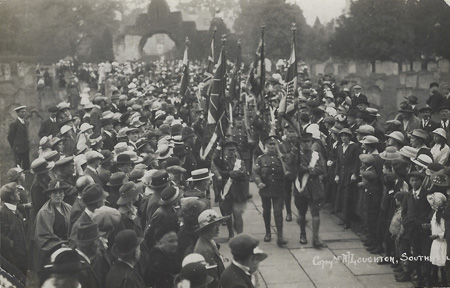 A military aspect to the procession and shows, what I think isajh the campaign flag of the 2nd Battalion Sherwood Foresters, it can also be seen in the distance in the photo above.
Both photographs are printed on unposted postcards using "Cartolina Postale" stock and I am not sure why Alfred would be using Italian material.
Added to site: 25 February 2017
The C.E.M.S. Pilgrimage to Southwell July.10.1926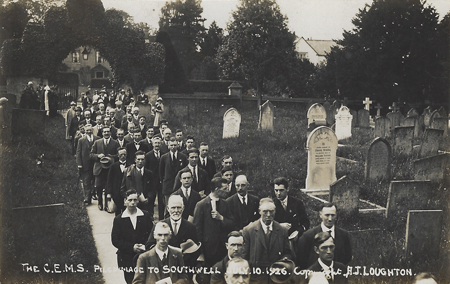 The Church of England Men's Society was founded in 1899 by Archbishop Frederick Temple to bring men together to socialize in a Christian environment. This photograph shows members of the society walking down to the Minster.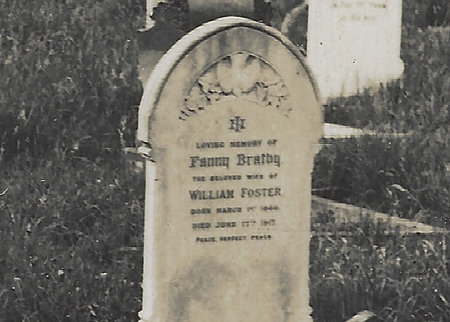 For those interested in the instription on the grave stone a close up is shown here.
Loving Memory of
Fanny Bratby
The Beloved Wife of
William Foster
Born March 14th 1866
Died June 17th 1917
Added to site: 1 May 2017