Latest additions to the website
Lastingham Church, Yorkshire
It's always been said that Alfred used to cycle to Scarborough from Southwell, some 120 plus miles carrying his photographic gear, Lastingham is about 24 miles inland from Scarborough.
St Mary's church Lastingham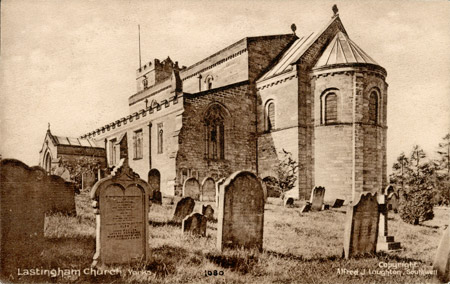 This image is from a postally unused printed postcard and must have been published after 1902 when the UK permitted divided backs.
Added to site: 2008/04/26
St Mary's church Lastingham towards the chancel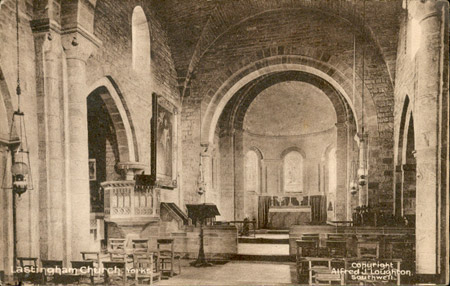 An internal shot of the church looking east towards the alter and the arch of the Norman chancel. Scanned from a postcard sent to Bridlington in 1935.
Added to site: 2008/11/19
The crypt of St Mary's church, Lastingham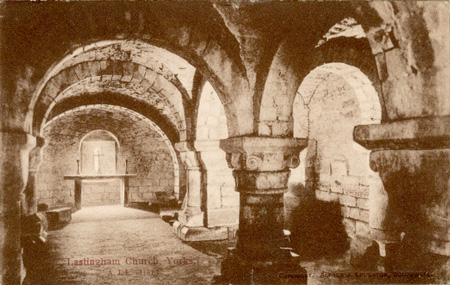 The crypt of Lastingham Church. Taken from a printed postcard posted in 1909 to Chelmsford Essex.
Added to site: 2008/12/20