Latest additions to the website
St. Michael's Church, Halam
St. Michael's is a Norman church dating from about 1100.
The interior of St. Michael's Church, Halam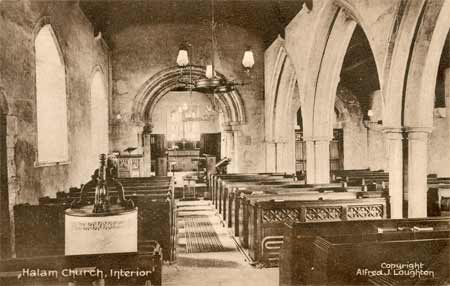 Looking east towards the altar inside Halam Church. The writing on the postcard does not look like Alfred's and the postcard was probably printed by an assistant. The number 1923 is written on the back of the card in pencil and may refer to the year the photo was taken.
Added to site: 19 April 2008