Latest additions to the website
Military Hospital
Commercial photographers in the UK visited both military and civilian voluntary hospitals and snapped pictures of single and group gatherings of the convalescents there. The pictures were reproduced as postcards and each man would usually buy one or two copies to send to friends and relatives.
Soldiers of the Great War pose for the camera at an unknown venue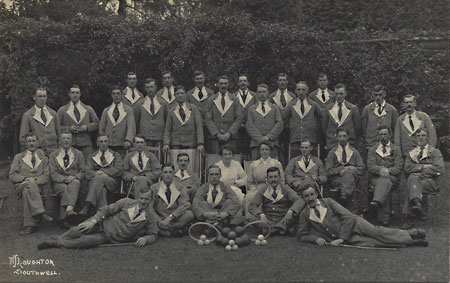 The blue hospital suit also know as "hospital blues", "blue invalid uniform" and "hospital suit" was a special hospital uniform consisting of a blue single-breasted jacket with a white lining - worn open at the neck, blue trousers, a white shirt and a red tie. The cap was his own khaki service cap with its regimental badge.
Added to site: 5 February 2017
Other military hospitals and convalescing soldiers photographed by Alfred