Latest additions to the website
Politics
Potitical events.
Mr & Mrs Mandeville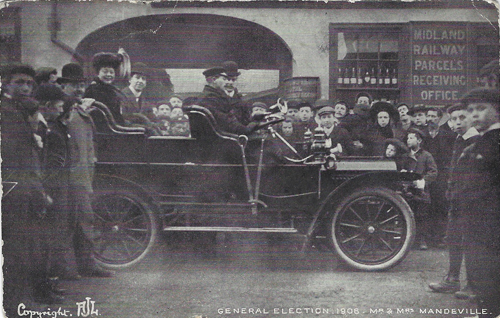 Alexis Moreton Mandeville was the Liberal candidate for the 1906 general election standing in the Newark constituency. His single opponent, Conservative, John Starkey, won by a majority of 328 votes (4,772/4,444 - 51.8%/48.2%).
I'm not sure where this is taken, the arch looks like it could be the front of the Saracens Head and the drain pipe also matches that supposition. The car I believe is a French Lorraine-Dietrich.
Added to site: 17 September 2017
Photography remittance advice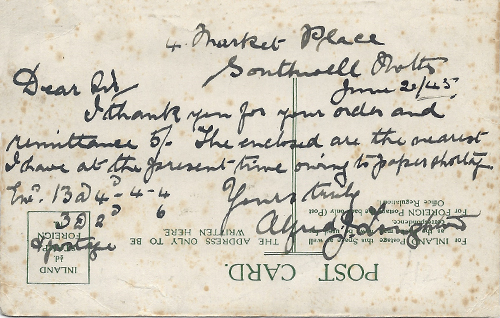 This is the reverse of the above card and is dated June 20th 1945. Presumably Alfred just used it as and it was a convient to do so and no longer had any commercial value. It must have been sitting around in his care for 39 years!
Added to site: 17 September 2017