Latest additions to the website
Huddersfield War Hospital, Yorkshire
Huddersfield War Hospital, a dedicated war hospital set up to treat the service personnel of the Great War. It was split across three sites. Many soldiers injured in the battle of the Somme came here for treatment and recuperation.
Soldiers of the Great War relax in the grounds of Meltham Mills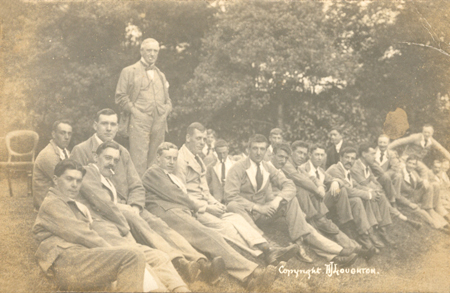 The back of this postcard has the inscription 'Meltham Mills War Hospital Huddersfield 1916 Fine front Row'.

Huddersfield War Hospital had three sections:
Beech Street School - 137 O/Rs
Bladley Gate - 114 O/Rs Civil Inst
Meltham Mills - 100 O/Rs Civil Conv Hosp
The officer commanding the hospital was Lt Col W.L.W. Marshall, R.A.M.C.
Added to site: 2009/04/15
Officers, NCO's & men of the RAMC War Hospital Huddersfield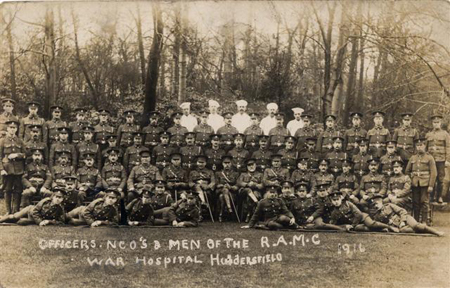 Officers, NCO's & men of the R.A.M.C pose in front of Alfred's camera.
Added to site: 2011/02/01