Latest additions to the website
The Saracens Head Hotel
Several sovereigns have lodged at the Saracens Head, including Edward I, Edward III and James I.
Charles I, who on 5th May 1646, after an overnight journey from Stamford, Lincolnshire, disguised as a clergyman and with his beard cut off arrived before 7am, at the then named King's Arms. After a short rest Charles I was escorted to the Archbishop's Palace to meet the Scottish Commissioners for talks which proved futile. In the afternoon a troop of armed horsemen arrived to take him to Kelham. Later he was handed over to the Parliamentarians. Part of the hotel dates back to the 12th Century.
A shaded car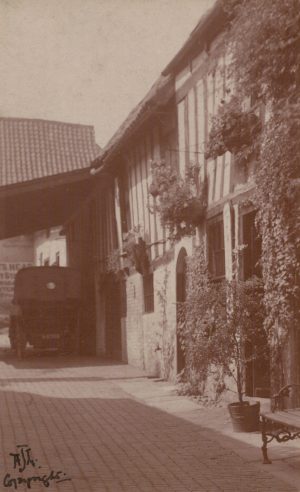 A car stand in the shade of the Saracens head courtyard.
The Courtyard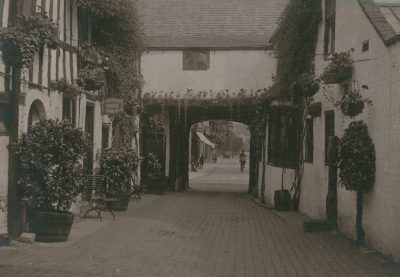 The Saracens Head courtyard with a view along Church Street and on the left is the sign for the Midland Railway parcel receiving office.
The front aspect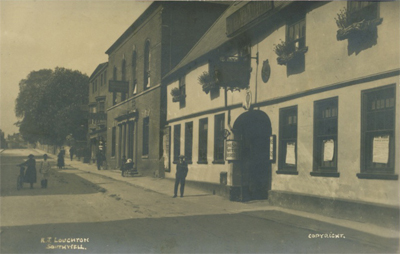 The front of the Saracens Head shot from the opposite side of the road to the passageway leading to Alfred's workshops.
The Saracens Head Courtyard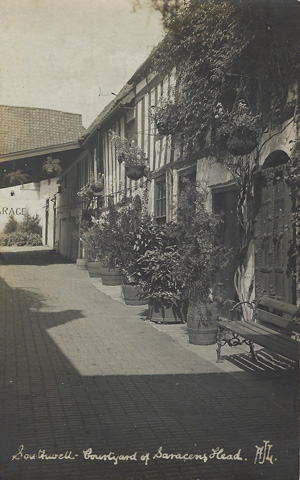 A similar shot to that entitled 'A shaded car'. However this was taken at a different time and probably year. Notice the "Garage" sign in the background which is significantly different to the one above. I'd also sugest the this photograph was taken later in the day as the shadows indicated that the sun is futher to the west.
Added to site: 8 March 2017
The Saracens Head From Church Street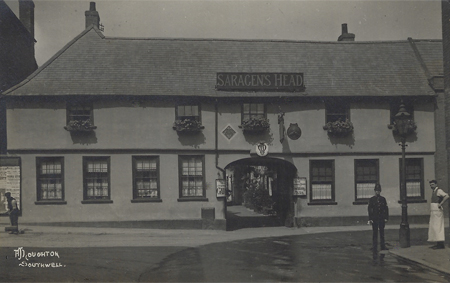 A frontal view of the Sarecens Head from Church Street. The road looks partially wet, with some significant puddles, however the left side looks completly dry. Is this some kind of localisedflooding or street cleaning?
Added to site: 16 Sepetember 2017